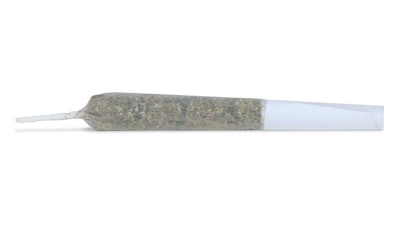 Aurora
Aurora Cannabis has launched its first high-potency infused pre-roll for medical cannabis patients, with more than 50% total THC. Sourdough Shortcuts, launched under the San Rafael '71 brand, are infused with pure live resin THCA diamonds, delivering 50-56% THC, and giving patients a shortcut to get the benefits they rely on from their medical cannabis. The first lot to hit the Aurora Medical channel were tested at 52.8% total THC.
Available in a three-pack of individual 0.35g pre-rolls, Sourdough Shortcuts contain a proprietary blend of live resin and whole milled flower from one of Aurora's most popular original cultivars, Sourdough. Developed from a cross of Cake and Sour Diesel strains, Sourdough is known for its distinct aroma of sour mixed with baked goods.
"We continue to innovate our portfolio to meet evolving patient needs and are committed to delivering the novel, high-quality products we know our patients are looking for," says Lana Culley, VP of Science & Innovation at Aurora Cannabis. "Sourdough Shortcuts are designed with patients in mind and provide a new level of potency in both a convenient format and elevated product experience."
Sourdough Shortcuts are now available to patients on the Aurora Medical website.