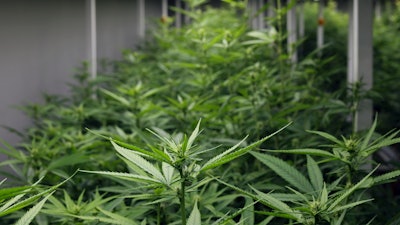 iStock
A Minnesota-based cannabis company has been given a $10 million loan to help cover the cost of building a cultivation and manufacturing facility.
HWY 35, Inc. was also provided with $445,000 in infrastructure grants and $1 million in trails grants. According to KSTP-TV, the company will build its cannabis facility on the site of a former lumber plant owned by Ainsworth OSB.
"While launching the cultivation and manufacture of cannabis products as a new industry in the state of Minnesota is exciting, the opportunity to create positive economic impacts in northeastern Minnesota and, in particular the Grand Rapids and greater Iron Range communities, for generations to come is both thrilling and rewarding. We will revitalize the 138-acre former Ainsworth site into a high-tech, state-of-the-art, cannabis cultivation and manufacturing facility that our communities will be proud of and that will serve as an industry leader for the state of Minnesota," said John Hyduke, HWY 35 Lead Minnesota Investment Partner, in a statement.
Minnesota last summer became the latest state to legalize adult-use recreational cannabis.