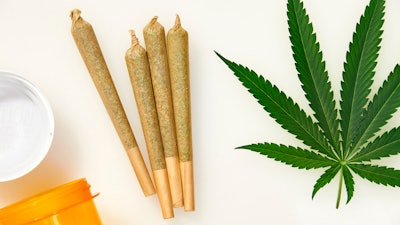 iStock
Hara Supply, one of the largest cones and combustibles manufacturer in the world, announced the opening of its 15th manufacturing facility to facilitate the production and distribution of customized pre-roll tube packaging for the global cannabis industry. Based in New Delhi, India, the new ISO and GMP certified facility will quickly scale up its capacity to meet the international market's exploding demand.
The growth and resilience of the pre-roll category has proven to be one of the most significant trends in the cannabis industry. A recent report by Headset found that pre-roll sales vastly outgrew other categories this year, growing 13.4% in the U.S. and 36.5% in Canada, making it the third largest category in the U.S. and second largest in Canada. Consumers are increasingly gravitating toward pre-rolls for their ease and on-the-go convenience to purchase, consume and store. As brands and retailers lean into the category, we can expect continued growth and increasing demand for related packaging solutions.
"Hara Supply produces 100 million cones monthly for the industry's largest MSOs, dispensaries and CPG brands, and we are now excited to leverage our expansive global supply chain network to provide tube packaging for the entire sector," said Bryan Gerber, Co-founder and CEO of Hara Supply. "Our model is designed to help the industry save on tariffs and cut costs, while also offering faster lead times, higher quality products, and expanded customization potential. We are proud to be the largest and most trusted partner in the space, and we will continue to innovate and drive growth for brands as we enter this next era of cannabis consumer packaged goods."
Beyond tubes, Hara Supply offers a variety of custom child-resistant packaging for pre-rolled cones, including branded towers, boxes, tins, and other retail packaging solutions. With industry leading production capacity and a world-class customer success team, the company ensures all of its materials are lab tested to maintain the highest levels of health compliance, alongside a rigorous AQL-spot check process. At Hara Supply, customers never have to worry about inventory shortages as the company warehouses client inventory and ships directly to the processor on demand.