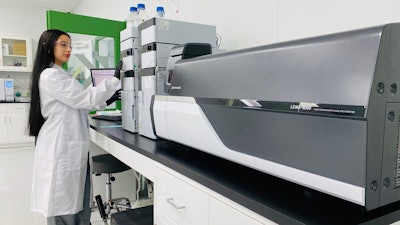 Kaycha Labs
Headquartered in Fort Lauderdale, Florida, Kaycha Labs is a leader in cannabis and hemp testing. On February 19, 2021, the company announced new labs in three new states: Massachusetts, Nevada and Oregon.
The company now has nine labs in California, Colorado, Florida (Fort Lauderdale/Davie and Gainesville), Massachusetts, Nevada, Oklahoma, Oregon, and Tennessee.
In recent weeks, Kaycha acquired Evio Labs in Medford, Oregon; signed a definitive agreement to acquire DB Labs in anticipation of Clark County and Nevada Cannabis Compliance Board approvals; and received a provisional license to open and operate a lab in Natick, Massachusetts.
Both the Oregon and Nevada labs were early entrants to their respective markets; Evio Labs Medford started operations in 2014 and DB Labs was organized in 2014 and operates its 11,500-square-foot lab several blocks away from the Las Vegas Strip.
The Massachusetts lab is a new build and is strategically located in Natick near major interstate highways within a couple hours' driving time to all major customers.
Kaycha labs implements more than 500 procedures and methods to test cannabis and hemp products. The procedures and methods comply with standards set by the United States Food and Drug Administration (FDA), International Standards Organization (ISO), United States Department of Agriculture's (USDA) Food Safety and Inspection Services, and Association of Analytical Communities (AOAC).