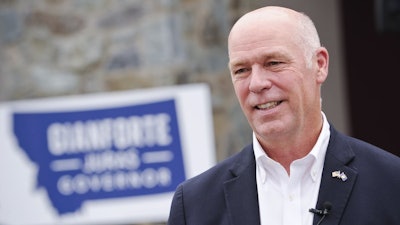 Thom Bridge/Independent Record via AP, File
Montana's governor this week signed legislation outlining how the state will tax and regulate marijuana after voters approved recreational cannabis on the November ballot.
Under the policy signed by Gov. Greg Gianforte, recreational sales will only be allowed in counties that had already voted to legalize marijuana, Montana Public Radio reports.
The measure imposes a 20% tax on recreational sales and stipulates where that revenue would be directed; $6 million will go to fund a state substance abuse treatment and prevention program.
The ballot initiative approved last fall specified that sales would be allowed for those age 21 and older.
Gianforte said the proposal would establish a "safe, responsible and appropriately regulated" marijuana marketplace in the state. MPR noted that the bill drew opposition from some Democrats because the policy did not fund conservation programs, which was suggested under the statewide referendum.