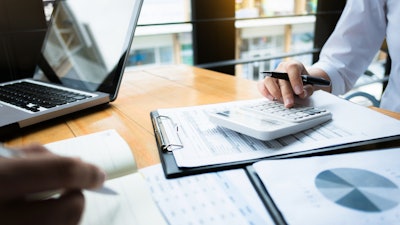 iStock
Tilray saw its fiscal third-quarter revenue rise significantly thanks in part to growth in its cannabis business.
The company reported net revenue of $152 million, up 23% compared to $124 million in the prior-year quarter. The increase was driven by 32% growth in cannabis revenue to $55 million. Gross profit increased 31% to $40 million from $30 million in the prior year quarter. Gross margin increased to 26% from 25% in the prior year quarter.
"In Canada, we maintained our leading market share position amid intense competition – and believe that our strong capital position, operational excellence and pricing and marketing adjustments will work in concert to help ensure we reclaim share in the coming quarters. This effort will gain further support from the fundamental appeal of our brands and product innovation which, as stores continue re-opening, will resonate powerfully with consumers. In the U.S., our SweetWater Brewing, Breckenridge Distillery, and Manitoba Harvest businesses are profitable, growing and emerging as nationwide, iconic brands with loyal followings that will be home to THC-based products upon U.S. federal legalization," said Tilray CEO Irwin D. Simon.
Tilray has made several recent announcements advancing its cannabis business. Earlier this month it launched Solei Bites, which it said is the first THC edible available in Quebec, the 2nd largest market in Canada.
Last month, the company announced Renew Moonlight, CBN vape pen for nighttime use; launched its first medical cannabis oil products in Malta; launched of Hash Bats, its infused pre-rolls, in Canada through its Good Supply brand; and proposed a strategic alliance with Hexo to "bring together Canada's top two cannabis market share leaders to strengthen operational efficiencies and product innovation to benefit consumers, shareholders, and the cannabis industry."