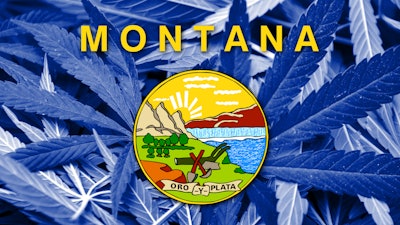 iStock
On April 6, 2022, the Montana Department of Revenue released the state's estimated cannabis sales based on data pulled from its seed-to-sale tracking system.
Through March 2022, the cannabis industry generated $72.9 million in sales, which works out to about $9.88 million in estimated tax revenue.
The adult-use market accounts for a bulk of the sales, with more than $43.5 million sold year-to-date.
After February 2022 saw a slight dip in total sales ($22.89 million), March 2022 ($25.73 million) beat the previous high set in January 2022 ($24.29 million).
Legal cannabis sales began in Montana on January 1, 2022, when Gov. Greg Gianforte signed House Bill 701 into law.