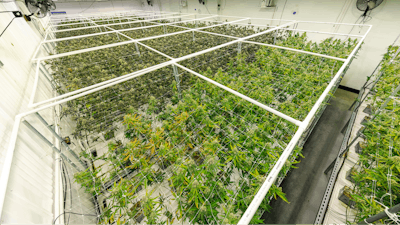 iStock
San Francisco Mayor London Breed and the city's Office of Cannabis (OOC) today announced $4.5 million in state funding to support OOC's Cannabis Equity Grant Program (CEGP), which helps social equity applicants open businesses.
Provided by the Office of Business and Economic Development, the funding will help build on the program's goal to combat disparities in the cannabis industry through the establishment of equity cannabis businesses.
Since the CEGP was established in February 2021, OOC has distributed more than $5.5 million in flexible grant funding to more than 50 equity businesses, the awards range from about $50,000 to $150,000. Of the grant recipients, 65% identify as people of color.
Additionally, five community organizations have received funding to provide free technical assistance to equity applicants and their businesses including, permit and grant support, workforce development services and business development services.
The CEGP allows recipients to seek grant reimbursements and/or grant advancements for 13 eligible expense categories including:
Accounting services
Capital improvements
Legal assistance
Regulatory compliance
Rent
OOC administers grants for equity applicants, who are individuals that meet criteria based on residency, income, criminal justice involvement and housing insecurity.
In May 2022, an additional $2 million in grants will be available to eligible recipients.