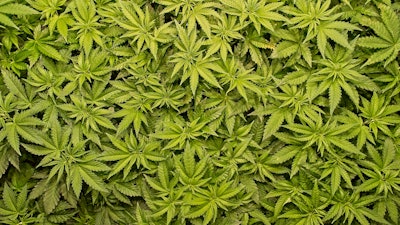 iStock
In its first year as a new state department, the California Department of Cannabis Control (DCC) is celebrating critical achievements that foster a safe, sustainable, and equitable cannabis market.
The Department took steps this year to deliver on the promise of consolidation, establishing regulatory reforms that streamline requirements for cannabis licensees, unifying department operations to more efficiently support the entire supply chain, centralizing complaint reporting, and enhancing access to public resources and information. The Department developed and received approval for eight regulatory packages that, among many things, expand support for equity applicants and licensees and lowers barriers for businesses to attain and maintain licenses.
DCC aggressively pursued staffing, retention, and promotion efforts - approving 123 hires and promoting 44 staff members to support the creation of a national model for cannabis regulation.
DCC also played an important role in amplifying licensee voices to create meaningful tax reform. The 2022-23 budget and accompanying tax reform bill will provide significant and immediate relief to cannabis businesses, support equity operators, strengthen enforcement tools against illegal cannabis operators, and protect youth, environmental, and public safety programs funding.
"I'm incredibly proud of what we've accomplished in just one year and excited about our future," said Nicole Elliott, DCC Director. "We are committed to making California a national model for a safe, sustainable, and equitable cannabis market and are thankful for our dedicated staff, regulatory partners, and the many others who work hand-in-hand with us to help make this a reality."
Below are some of DCC's major accomplishments during its first year. Taking actions to support the cannabis market
Issued more than 4,000 new licenses.
Transitioned nearly 1,000 provisional licenses to annual licenses.
Developed and had approved eight rulemaking packages that help streamline application, licensing, and compliance requirements.
Expanded This is California Cannabis, a public awareness campaign celebrating cannabis businesses throughout the state.
Launched CannaConnect, a one-stop shop on DCC's website to help licensees stay in compliance
Awarded $100 million in local grants to 17 jurisdictions to support local governments and businesses as they transition licenses to annual licensure.
Protecting consumers and the environment
Conducted almost 200 enforcement actions throughout California in partnership with local law enforcement, and state and federal agencies to help curb the illicit market. These enforcement actions resulted in:

the seizure of more than half a million pounds of illicit cannabis and cannabis product,
$2.5 million in cash from criminal enterprises,
79 illegal firearms, and
the eradication of 1.25 million cannabis plants.

Proposed the first state validated test method for cannabinoids to support laboratory compliance and ensure integrity in cannabis products.
Issued a cannabis product recall to protect against an Aspergillus contamination, helping safeguard consumers against unsafe cannabis product and ensuring public health.
DCC compliance staff performed more than 3,000 site inspections of licensees.
Engaging stakeholders and providing transparency
Responded to more than 20,000 phone calls and more than 13,000 emails, providing guidance and technical assistance to cannabis applicants and licensees, as well as information to the general public.
Reviewed more than 5,000 complaints, prioritizing investigations for those that pose a serious risk to public safety and the environment.
Worked closely and collaboratively with stakeholders and legislative leadership on over 70 cannabis-related bills to develop policy that aligns with the mission of the Department.
Responded to more than 200 media inquiries, providing accurate and compelling information to the public about our work and impact.
DCC also strengthened public information tools, launching a data visualization tool that showcases where cannabis businesses aren't allowed five years after the passage of Proposition 64 and a search tool to help individuals confirm if a cannabis business is licensed.
Supporting equity
Implemented an equity fee waiver program and provided nearly 950 license fee waivers to eligible equity licensees totaling $9.8 million dollars to-date.
Engaged equity stakeholders in conversations that resulted in policy improvements such as fee waivers and deferrals.
Met with more than 15 local jurisdictions implementing equity programs and held 40 meetings with external stakeholders to discuss equity issues.
DCC staff met with 35 aspiring and current equity business owners across California to understand business challenges.
Granted $47.5 million dollars to nine jurisdictions to assist governments and equity businesses in meeting the licensing requirements necessary to transition from provisional licenses to annual licensure.
The DCC licenses and regulates commercial cannabis activity within California and works closely with all stakeholders, including businesses and local jurisdictions to create a sustainable legal cannabis industry and a safe and equitable marketplace. The DCC develops and implements progressive cannabis policies with robust protections for public health, safety, and the environment. The DCC was formed in 2021 by merging the three state programs previously responsible for regulating commercial cannabis activity.