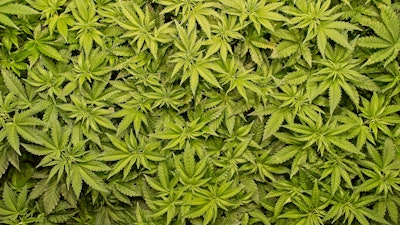 iStock
The Flowr Corporation today announced leadership and governance changes with the appointments of Darren Karasiuk to the role of Chief Executive Officer and director and the additions of Stephen Arbib as Chairman and Marvin Singer to the board.
Tom Flow, who has acted as interim CEO of Flowr since March, remains on the board along-side incumbents Joanne Lee and Ryan Roebuck.
"With a renewed focus on leveraging the company's core assets and addressing markets it's best capable of competing and winning in, I'm excited about what Flowr, its team of committed professionals and highly-engaged Board will be able to achieve," said Karasiuk.
Prior to joining Flowr, Karasiuk was CEO of Nova Cannabis, one of Canada's largest cannabis retailers, disrupting the industry with the launch of the Value Buds banner. Prior to Nova, Karasiuk was Chief Commercial Officer at Aurora Cannabis, leading it to become market share leader in Canada's recreational and medical markets as well as in Europe.
Arbib is a Canadian entrepreneur, philanthropist and significant shareholder of Flowr. Singer currently works as a director and corporate consultant and has acted as a consultant to private and public companies since January 2020.