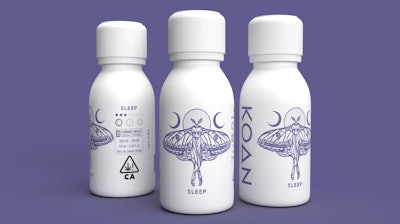 Resonate Blends
Resonate Blends this week issued a letter to shareholders and said that it's closing in on an acquisition that will help grow its overall revenues.
On August 12, the company issued an 8-K that detailed its efforts to acquire a "well-established and respected California cannabis firm that will not only add significant revenues but also help us increase margins, generate multiple income streams and support our focus on product innovation." This week Resonate said the definitive agreements are in the works now and that it expects to make an announcement soon on the transaction.
"When we look at the overall market, we are seeing the greatest innovation occurring in smaller brands across California and the country. Given the current state of the cannabis market, we are also seeing multiple opportunities to acquire some of these companies. Consistent with our strategy directed towards premier cannabis brands, we have managed Resonate with a capital structure that is conducive for acquisitions. We believe that our focus on small highly innovative quality brands, science and rigid product SOP's - as well as our corporate strategy and ethos, are the reasons we are seeing increased interest in joining forces and rolling into Resonate. As we continue to work on KOAN, we think the challenges in the cannabis market provide us with a unique opportunity to expand rapidly consistent with our overall strategy," wrote CEO Geoff Selzer.
Resonate also provided a product update. The company said it's in the final stages of compliance testing for its new multi-serve packages, which will cut cost per serving by 65%. The company expects to deliver the new product to its distributor, Nabis, within a week, and its new Sleep Cordial within two weeks.