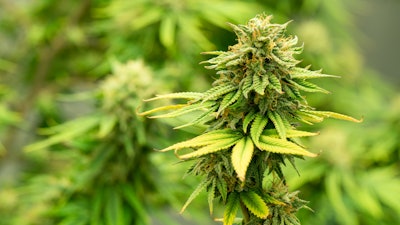 iStock
Bright Green, which has a federal license to grow, manufacture, and sell cannabis and cannabis-related products for research, pharmaceutical applications and affiliated export, announced that it has signed a letter of intent with Alterola Biotech, a U.K.-based pharmaceutical company focused on developing cannabinoid and cannabinoid-like medicines and products.
Bright Green will initially purchase 25% of the issued and outstanding common stock of Alterola for total consideration of $4 million, and will receive a six month option to purchase Alterola's remaining issued and outstanding common stock for an additional $6 million and approximately $40 million in Bright Green common stock.
As part of the strategic partnership and pursuant to the terms and subject to the conditions of the arrangement, Alterola will gain access to Bright Green's planned cannabis and cannabis extracts, derivatives, products and research services, and Bright Green will in turn benefit from Alterola's established industry relationships and sector expertise. The parties believe a successful collaboration will create a strong pathway to secure, provide and supply cannabis and derivative products to the pharmaceutical industry.
The initial $4 million funding is subject to completion of initial satisfactory due diligence and other customary conditions. Closing of the additional proposed arrangement, which will be set forth in a final definitive agreement, shall be subject to several factors, including but not limited to, completion of due diligence to the satisfaction of both parties, provision of cash and stock consideration in connection with the transaction, and timely approval of the arrangement by applicable securities and other regulatory authorities and the stockholders of Bright Green.