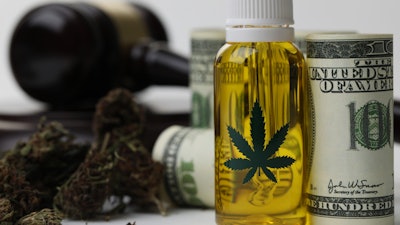 iStock
The Washington State Liquor and Cannabis Board (LCB) on Tuesday approved a settlement agreement with Raymond, WA-based cannabis processor Unicorn Brands. The deal settles a year-long investigation and multiple administrative violation notices (AVNs) for creating synthetically-derived THC from hemp and distributing it into the state-regulated cannabis market.
The LCB found that Unicorn cooperated with the investigation and ceased using the conversion process after being issued a July 2021 policy statement that made clear that synthetically-derived THC from hemp was prohibited under current rules and law. The settlement ensures that Unicorn will no longer convert hemp into THC and end a lengthy and complex investigation.
On October 12, 2021, Unicorn received AVN alleging four violations:
Misuse of License
Criminal Conduct
Noncompliant Extraction
Traceability Failure.
Because Unicorn had illegally manufactured a controlled substance, enforcement officers seized the contraband synthetic cannabis products on October 13, 2021.
The LCB's Enforcement and Education Division is responsible for enforcing state liquor, cannabis, tobacco and vapor laws and regulations. Officers are limited-authority, commissioned law enforcement personnel.
After extensive negotiations, LCB and Unicorn reached a deal in which LCB will withdraw the alleged criminal conduct charge and Unicorn admits to the remaining three violations.
Unicorn also agreed to pay a fine, forfeiture the seized products and waive further administrative review. The company also agreed to stop producing and manufacturing Delta‑8 THC, Delta-9 THC or any similar synthetically-produced THC from any hemp-based sources in the State of Washington unless explicitly authorized by a subsequent change in state law that allows the licensee to do so.
"This was an important case about the integrity of the legal cannabis system voters approved ten years ago and which today flourishes in Washington with a carefully controlled system of production, processing and selling of cannabis to adults," LCB chair David Postman wrote in an email. The email, which was sent to cannabis licensees and stakeholders in the state, warned businesses against creating synthetically-derived THC from hemp.
According to the LCB, the next step in protecting public health is to eliminate the Delta 8 market and other synthetically-derived products sold outside the regulated market. The gummies and other edibles are being illegally sold in convenience stores and online in Washington and across the country.
The LCB hopes the 2023 legislative session will see action to assist in eliminating these illegal sales.