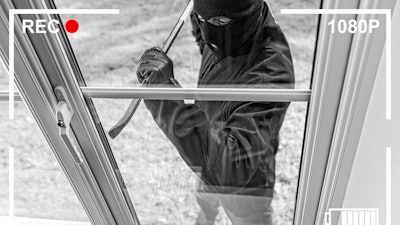 iStock
Michigan's Cannabis Regulatory Agency (CRA) today issued a bulletin to alert cannabis businesses regarding a pattern of increased criminal activity. Between April 2022 and November 2022, 117 break-ins have been reported. All but a few of these events occurred at sales locations, primarily adult-use retailers, and the CRA has noticed a pattern developing.
The break-ins happened at night. The thieves arrive in multiple vehicles and park at the outer portions of the parking lot or across the street from the licensed business.
According to the CRA, one individual will approach the business and gain entry through a rear door using a crowbar, hammer or other tools. Once the door is open, the remaining individuals enter the store.
The burglars quickly take whatever they can find and leave the business, often before law enforcement can respond to the alarm. Most incidents have happened between midnight and 7:00 a.m. in Allegan, Barry, Berrien, Branch, Calhoun, Kalamazoo, St. Joseph and Van Buren counties.
State rules require licensed operators to notify the CRA and local law enforcement within 24 hours of becoming aware of the theft or loss of any product or criminal activity.