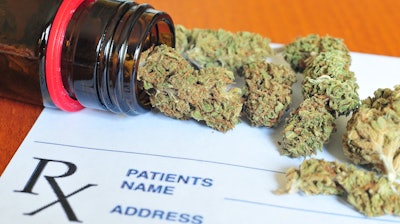 iStock
Minnesota's Medical Cannabis Program today announced that it will add new ailments to the list of qualifying medical conditions for participation in the state's medical cannabis program.
The Minnesota Department of Health (MDH) will add irritable bowel syndrome and obsessive-compulsive disorder to the program. Under state law, the new qualifying conditions will take effect Aug. 1, 2023.
Petitions for gastroparesis and opioid use disorder were not approved. Gastroparesis, or delayed gastric emptying, was not approved as a qualifying medical because research indicates that cannabis can make the condition worse.
As for opioid use disorder, MDH heard from medical and mental health providers who recommended against approving opioid use disorder as a qualifying medical condition due to lack of evidence for its effectiveness and the availability of FDA-approved medications for treatment.
No petitions for new delivery methods were submitted this year.
MDH conducted a formal petitioning process to solicit public input on potential qualifying medical conditions and delivery methods for medicine. Minnesotans submitted petitions in June and July. Following that, the process moved into a public comment period and a review panel.
MDH staff prepared reports that summarized research pertaining to the use of medical cannabis for each proposed condition.
Under state rules, patients certified for the new qualifying medical conditions will become eligible to enroll in the state's Medical Cannabis Program starting July 1, 2023, and receive medical cannabis from either of the state's two medical cannabis manufacturers starting Aug. 1, 2023. As with other qualifying conditions, patients need advance certification from a participating Minnesota health care provider.
When the Minnesota Legislature authorized the creation of the state's Medical Cannabis Program, the law included nine conditions that qualified a patient to receive medical cannabis.
With the new additions, the list of qualifying conditions will be 19.
According to state rules, the Commissioner of Health each year considers whether to add qualifying conditions and delivery methods.
Minnesota Governor Tim Walz recently said adult-use recreational cannabis legalization could be one of the first bills introduced next year. A legalization bill passed the state House last year but the Republican-controlled Senate didn't vote on it. When the state's legislature convenes in January, Democrats will control the governor's office and both chambers.