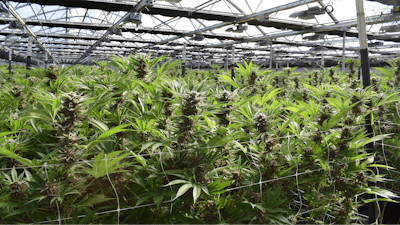 iStock
Governor Gretchen Whitmer announced selections to lead state departments and state agencies into the next four years. The governor also announced promotions for staff in the executive office.
Brian Hanna, Executive Director of CRA
Brian Hanna will move from acting executive director to executive director at CRA. Hanna spent five years with the CRA as the manager of field operations, inspections and investigations.
He has a law enforcement and military background, having previously worked as a criminal intelligence manager and analyst with Michigan State Police and as a Deputy Sheriff for Kalamazoo County. He also served as a Captain in the United States Army Reserve with a combat deployment to Afghanistan from 2010-2011. Hanna holds a Bachelor of Arts in Criminal Justice from Western Michigan University and an associate degree in law enforcement from Kalamazoo Valley Community College.
"In my previous experience with the agency, I developed a deep appreciation for what makes the Michigan cannabis industry and CRA so special," said CRA Executive Director Brian Hanna. "I am excited to serve the residents of Michigan in this role and am honored to work with Governor Whitmer during her next term. My commitment to the CRA and its many stakeholders, is to stay laser focused on establishing Michigan as the national model for cannabis regulations. I am lucky to lead such a fine team that works very hard to serve this legitimate industry and its consumers."
The Cannabis Regulatory Agency quickly established Michigan as one of the top cannabis markets in the country by efficiently and effectively implementing the medical marijuana licensing statute passed by the state legislature in 2016 and the adult-use marijuana licensing ballot proposal passed by the voters in 2018.
With streamlined licensing and regulation in place, Michigan's cannabis industry has experienced rapid growth with 3,100 licenses issued, over 28,000 well-paying jobs created and over $500 million in tax revenue generated over the past three years.