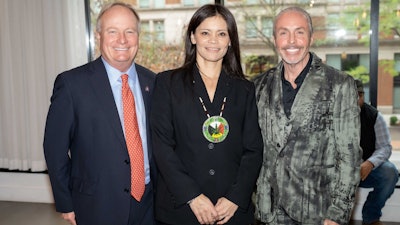 ICIA
The first National Indigenous Cannabis Policy Summit, hosted by the Indigenous Cannabis Industry Association (ICIA), took place Nov. 15-16 in Washington D.C.
The conference brought together tribal leaders, government officials, advocacy organizations, and business, healthcare and veterans groups to provide solutions to cannabis-related challenges and opportunities facing Indigenous communities.
Founded by cannabis entrepreneur Rob Pero and led by Executive Director Mary Jane Oatman, the ICIA hosted the National Indigenous Cannabis Policy Summit to provide a platform for the voices critical to advancing Inidgenous interests in cannabis.
Watch: Canndigenous Advocates for Native American Tribes in Cannabis
The lineup of speakers for the summit included: Charles Galbraith (Jenner and Block), Chenae Bullock (Little Beach Harvest Shinnecock Nation), Brendan Johnson (Robins and Kaplan), Jyl Wheaton (Hempbest), Jacob Wamego (Prairie Band Ag LLC), Representative Dave Joyce (OH) and Representative Earl Blumenauer (OR).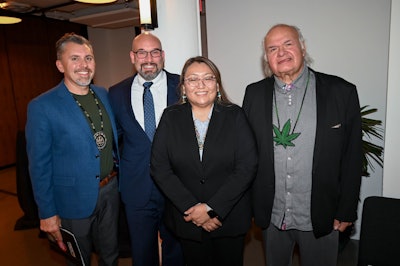 "The ICIA is developing different ways to support our tribal community and entrepreneurs, including hosting events like the National Policy Summit last month that bring together changemakers, leaders and advocates," says Oatman. "We are in the early phase of developing a robust mentorship exchange to provide our members with support and resources."
While building out peer-networking programs for its members, the ICIA is simultaneously advocating for tribal sovereignty and urging the White House and federal government to engage with Indigenous cannabis experts and tribal leaders on cannabis policy development.
"We are pushing aggressively for descheduling on federal lands as well as non-interference with regulated tribal cannabis production, commerce and trade," says Oatman.
The ICIA plans to host its next policy and cannabis industry event in Milwaukee, Wis., with the Indigenous Business Group on Feb. 15-16, 2023.