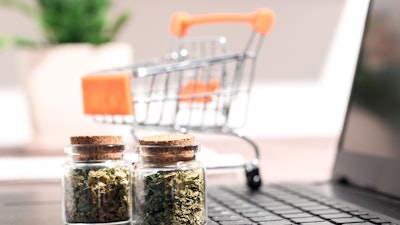 Akerna today announced it will merge with Gryphon Digital Mining in an all-stock deal. Simultaneously with the closing of the merger with Gryphon, Akerna will sell its software business to POSaBIT Systems, a provider of payments infrastructure in the cannabis industry.
Gryphon, a bitcoin miner, will be merging with Akerna to create an ESG-committed, carbon-neutral bitcoin miner. Upon completion of the merger, Akerna will change its name to Gryphon Digital Mining. The merger is expected to provide Akerna shareholders with access to the bitcoin mining industry with one of its premier operators.
Gryphon brings a top-tier bitcoin mining operation to Akerna shareholders. Since it commenced bitcoin mining operations in September 2021, Gryphon has consistently ranked among the top three miners on a bitcoin efficiency1 basis according to publicly available data and has finished at or tied for first place in nine of the 12 months of 2022. Through its self-mining operations and royalty stream, Gryphon has a potential revenue generating profile of 1.1 exahash per second ("EH/s") on a cost basis of 0.75 EH/s.
POSaBIT will be acquiring MJ Freeway, including MJ Platform and Leaf Data System brands, and Ample Organics. This transaction provides POSaBIT with an opportunity to combine complementary offerings to scale its business and expand its footprint with established platforms. These complementary products are likely to be mutually beneficial, as together they are expected to provide a comprehensive retail solution for cannabis operators, complete with supply chain compliance. In addition to retail operators, these products are anticipated to continue to serve all verticals of the cannabis industry. Akerna and POSaBIT do not anticipate any interruption to clients as a result of the transactions.
In connection with the two transactions, Akerna entered into two separate definitive agreements.
The first definitive agreement is a Securities Purchase Agreement for the sale of Akerna's MJ Freeway and Ample Organics business units to POSaBIT for $4 million in cash. In connection with the closing of the proposed sale transaction, Akerna plans to use the proceeds of the transaction, after expenses, to pay its remaining outstanding accounts payable and pay down any remaining principal balance on its outstanding senior secured convertible notes, net of $500,000 retained for outstanding obligations and net cash requirements associated with the proposed merger between Akerna and Gryphon.
The second definitive agreement is an Agreement and Plan of Merger, pursuant to which Gryphon will become a wholly-owned subsidiary of Akerna in an all-stock transaction. Upon completion of the proposed merger, on a pro forma basis and based upon the number of Akerna shares to be issued in the proposed merger, current Gryphon equityholders are expected to own approximately 92.5% of the combined company and current Akerna equityholders are expected to own approximately 7.5% of the combined company. The combined company is expected to continue to be publicly traded on Nasdaq.
Upon closing of the proposed merger, Akerna Corp. will be renamed Gryphon Digital Mining, Inc., and will be headquartered in Las Vegas, Nevada. Rob Chang will serve as Chief Executive Officer of the combined company. The merger agreement provides that the Board of Directors of the combined company will comprise of seven members of which a minimum of five will be filled upon completion of the merger, one designated by Akerna, being Jessica Billingsley, its current Chief Executive Officer, and the remaining six positions to be designated by Gryphon.
Both transactions are conditioned on the other transaction closing and both transactions are subject to the approval of the stockholders of Akerna. Approval of the merger transaction is subject to the approval of the stockholders of Gryphon and approval of the combined company for listing on the Nasdaq Capital Market.