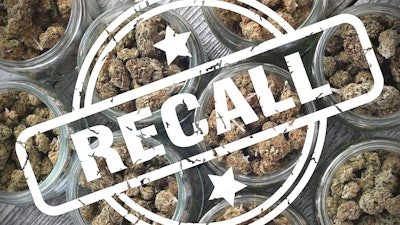 Lynch Media
The Nevada Cannabis Compliance Board (CCB) on January 19, 2023, issued a Public Health and Safety Bulletin after CCB agents found nearly 8,000 pounds of cannabis and cannabis products from Clark Natural Medicinal Solutions that had been treated with Ethephon, an unapproved pesticide.
In the last month, the CCB has identified more than 70 additional batches of cannabis products, including infused edibles, pre-rolls and concentrates (see below), that have been added to the advisory.
The CCB has advised consumers against consuming the products and dispensaries have been provided an updated bulletin to display at each location.
The CCB said it doesn't have any reason to believe the cannabis sales facilities or cannabis testing facilities had any knowledge of the use of this unapproved pesticide. Ethephon is not on the list of pesticides facilities must test for
The CCB believes the affected cannabis and cannabis products were sold between August 31, 2021 and January 9, 2023.
The new batches are in yellow.