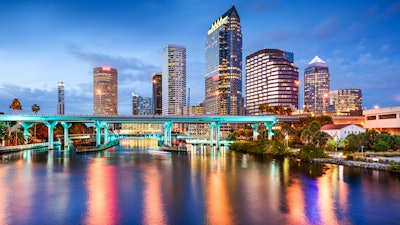 iStock
Cansortium Inc., a vertically-integrated, multi-state cannabis company operating under the FLUENT brand, announced it is moving its headquarters from Miami to the Westshore District of Tampa, Florida.
Over the next four months, the company plans to create more than 30 new jobs in administration, finance, human resources, marketing, sales, operations and other key roles, with an average salary of $100K.
"Our ultimate goal with this relocation is to connect the brain with the heart of the company and centralize our workforce," FLUENT CEO Robert Beasley said. "Tampa is already a major hub for our cultivation and production facilities, and we continue to be impressed with the city's large talent pool, business-friendly policies and overall quality of life."