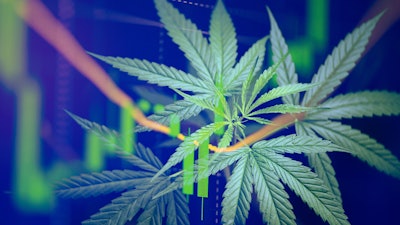 iStock
Green Thumb Industries, a multi-state cannabis operator, reported revenue growth during the third quarter and attributed the increase to Maryland's recently launched adult-use recreational cannabis market.
Total revenue for the third quarter 2023 was $275.4 million, up 5.4% from the prior year period. Net income totaled $10.5 million, compared to net income of $9.8 million in the year-ago quarter.
"Adjusted EBITDA was $83 million or 30% of revenue. Nine-month cash flow from operations was $154 million and we ended the quarter with a strong balance sheet including $137 million in cash, net of the share buyback," said Green Thumb CEO Ben Kovler. "Our third quarter performance was largely driven by the July 1 launch of adult-use sales in Maryland. I want to give a special thanks to all our team members who helped make our first few months of adult-use in Maryland a success."
"We are proud of the team's results in the third quarter, and how we are positioned going into 2024. Our obsessive focus on operational efficiency, working capital management, and cash flow generation has allowed us to continue to generate strong revenue and profitability performance despite continued macro-economic and pricing headwinds in some of our markets," said Green Thumb President Anthony Georgiadis.