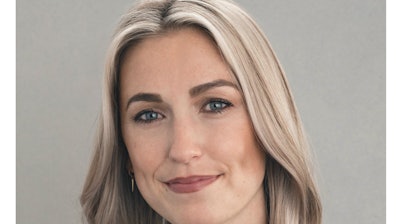 TrueGreen
TrueGreen, a provider of smart packaging technology solutions for the cannabis industry, announced today the appointment of Katherine Lagow as President.
Lagow joins TrueGreen from Standard Wellness Company, a vertically integrated multi-state cannabis operator (MSO) with licenses in Ohio, Utah, Maryland and Missouri, where she most recently led all marketing and business development. Lagow was VP of Operations prior to launching the company's marketing department, where she was responsible for overseeing operations across all states and entities. Lagow joined Standard Wellness in 2018 prior to the company launching operations.
Lagow will head TrueGreen's new business efforts, integrating the company's product development, marketing, communications, and strategic partnerships.
"In a short timeframe, TrueGreen has established itself as a clear trailblazer in cannabis technology solutions and I am excited by the opportunity to help seize the tremendous opportunity for their business and the entire industry," said Lagow. "The industry is moving incredibly quickly and TrueGreen's smart packaging technology is uniquely positioned to deliver immense value for customers, consumers and government."
TrueGreen also announced the appointment of Juliet Albin as director of strategic operations. Albin works with COO Mark Donovan on the deployment and integration of TrueGreen's smart packaging technologies for customers. These key appointments come as the company prepares to roll out its smart packaging platform with a major MSO.