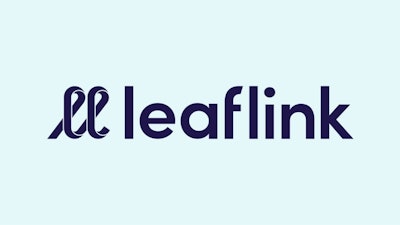 LeafLink
LeafLink today announced a new pricing model to help cannabis wholesalers manage their daily operations more efficiently through LeafLink's full-service platform.
By using a bundled package of offerings from LeafLink's full platform of logistics solutions, payment tools and the company's marketplace, cannabis retailers and brands can save an estimated 20% per month or more on their operational costs. Leading cannabis businesses, including March and Ash and Cannalicious, have already signed onto the new pricing plan and are using LeafLink's full-service platform.
LeafLink's suite of offerings include: logistics and supply chain solutions, payment tools, an industry-leading marketplace that integrates with the other systems in the cannabis tech stack, advertising opportunities to maximize exposure to buyers, and real-time insights that give users wholesale reporting to make the strategic business decisions.
LeafLink's platform currently serves enterprises across the country, and its new full platform pricing model is being rolled out in California, Massachusetts, Michigan, and Pennsylvania to start. Pricing will now be available in three tiers - Essential, Professional, and Enterprise - designed to serve cannabis wholesalers at every size.
LeafLink's platform also includes insights and analytics tools to help cannabis companies make more informed and data-driven decisions. Brands can use it to comprehend the demands of their customers, help guide product development, and keep track of the competition. This depth of data also helps brands expand into new markets – they can develop an in-depth understanding of market growth rates, forecasted demand, competitors, and potential barriers to entry.