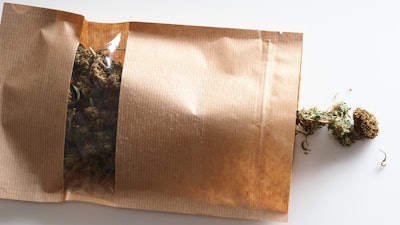 iStock
Connecticut's Department of Consumer Protection (DCP) was recently notified of three applications approved by the state's social equity council for meeting the requirements approved by the general assembly to qualify for social equity status.
The DCP today announced that the three applicants, chosen through Connecticut's social equity lottery, can proceed with the next steps in the license application review for a product packager license.
The three approved applicants include:
Bay Breeze Botanicals, Inc.
Charles W. Jackson
Dutch LLC
The first lottery round only allotted for three social equity product packager licenses.
Additional licenses will be available in future lotteries.
The approved applicants and their backers will now go through a background check and provisional license application, which will be reviewed by DCP.
The background check is conducted by a third-party processing company and DCP's application review process will take several weeks.
Once the review is complete, qualifying applicants are required to pay the appropriate fees and move forward with the next phase of licensure, including establishing their business for operation.
Remaining social equity applications not selected in the lottery will be added to the general lottery, which will be conducted by the UConn School of Pharmacy once the DCP review of the selected social equity applications is complete.
Cannabis was approved for adult-use in Connecticut in June 2021.