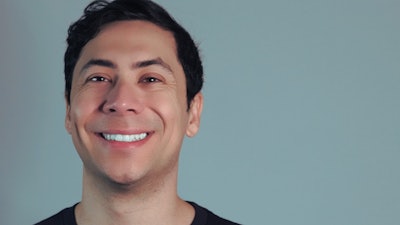 Sorting Robotics
Sorting Robotics this week introduced a new robot, the Jiko+ Donut Maker, that automates donut hole-infused joints and blunts. The robot can make 800 donut-style infused pre-rolls per hour, bringing the labor cost down from about $5 per joint to $0.10.
Sorting was co-founded by former NASA engineer Nohtal Partansky, who previously disrupted the infused pre-roll industry when he launched the Jiko pre-roll infusion robot.
In this exclusive interview with Cannabis Equipment News, Partansky discusses how he found this donut-sized gap in the market, replacing a traditionally handmade product with automation, his most difficult development challenges and the importance of preserving product categories from legacy cannabis culture.
CEN: Why did you pursue donut hole automation? Did you see a gap in the market?
Nohtal Partansky: Sorting Robotics had 20 customers who were paying $5 per joint in labor to make them by hand. That sounded nuts to me. I worked with some of my local customers to design a solution that would automate the process to bring the cost of labor down from $5 per joint to $0.10 per joint. That's a big difference.
CEN: How does the Jiko+ Donut Maker compare to current processes used to infuse joints and blunts?
Partansky: The only other way to make a hash hole currently is by hand. The process entails laying down a "snake" of rosin and then rolling the flower and paper around it. This can lead to having a hash hole that is off-center, and sometimes non-existent because the flower crushes into the rosin.
With the Jiko, you lightly pack your joint or blunt and then a large "poker" comes in from the top and creates a huge, roughly 4mm, void exactly in the middle of the joint or blunt. Then, Jiko fills the void with warmed up non-decarbed rosin, usually around 100°F, so it has a toothpaste-like consistency.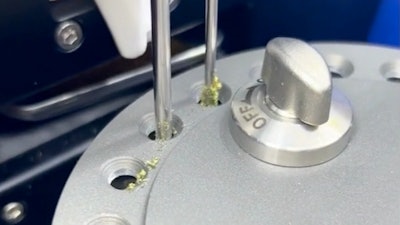 CEN: How long did it take you to create the new machine, from concept to development? What was your greatest design challenge along the way?
Partansky: From concept to release, it took about three months, but we didn't launch for five months because we wanted the design to be tested and validated. I also wanted to wait until we filed our patents so that it prevented potential copying from competitors.
The greatest design challenge came from figuring out how to make the Donut Maker applicable to all shapes and sizes of pre-rolls, not just large blunts.
CEN: Why have infused pre-rolls experienced such a rise in popularity?
Partansky: Infused pre-rolls allow for a more sophisticated experience of a pre-roll. I'll admit, when I first saw the donut hole joints from Fidels, I thought they were a gimmick. However, after I tried one and had it burn for what felt like an hour, and then I saw that wicked little hash hole glowing in my hand, I was sold.
CEN: How can the Jiko+ Donut Maker and other new technologies make cannabis culture favorites more accessible to consumers?
Partansky: We're still in the early stages of the cannabis industry and new products are being created every six months. As those products gain in popularity and find their home on the product roster for brands, it's up to companies like Sorting Robotics to make those new SKUs economical to produce at scale. True outside-the-box thinkers are making new and innovative products that challenge how we think "smoking weed" looks and feels like. From a personal experience of my own, Fidels did a great job with the hash hole. Now, what's next?
CEN: Is it important to preserve cannabis culture product categories? Will some inevitably become obsolete or discontinued as the industry matures?
Partansky: That's a great question. It's hard to tell for certain. Maybe? So many people claimed that shatter was dead two years ago, and now I see shatter taking up significant shelf space. I think all product categories are going to have a fad that people will chase, and then eventually settle into a slice of the larger pie.