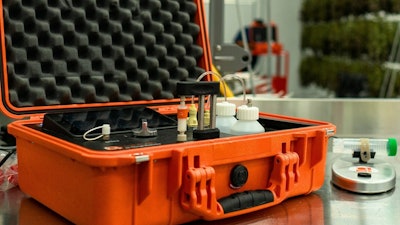 Orange Photonics
Orange Photonics has reported on the impact of LightLab 3 High Sensitivity (HS) Cannabis Analyzer, an instrument that provide high-performance liquid chromatography.
Prior to LightLab 3 HS, the company said analysis of low dose cannabis products was not possible in non-laboratory environments. Since LightLab 3's launch, cultivators, manufacturers, regulators, and law enforcement agencies can make data-driven decisions informed by LightLab's real-time cannabinoid analysis. Non-technical users can now perform rapid and cost-effective in-house potency testing on cannabis plants and concentrates, as well as all types of cannabis-infused edibles and beverages.
Stephanie McArdle, the President of Orange Photonics, emphasizes the significance of the LightLab 3 HS in the current cannabis landscape: "Since the launch of LightLab 3 HS in November 2022, LightLab 3 HS has truly democratized science by giving non-technical operators the agency to run low-level compound analysis and immediately use the data for benchmarking, label audits, GMP programs and quality assurance. Over the last nine months, we have witnessed the beginning of transformation in the way potency testing is conducted across the industry," said Stephanie McArdle, president of Orange Photonics.
LightLab 3 HS tests the potency of 19 cannabinoids down to 1.7 parts per million, reported as percent, mg per sample, and mg per package. GMP-ready, LightLab 3 HS offers traceability, and consistent and reliable data essential to strategic decision-making. Each analysis is accompanied by a QR code that links to a Certificate of Analysis, ensuring transparency and accountability at every step of the process.