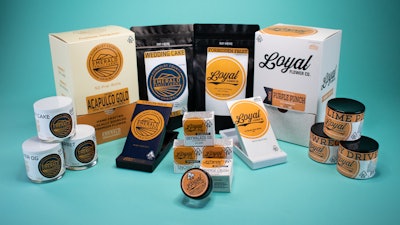 Business Wire
Cresco Labs has entered into an exclusive distribution agreement with Humboldt County, California-based Emerald Family Farms (EFF), a farmer co-op with hundreds of the Emerald Triangle's finest farmers.
EFF is a producer of sustainable, sun-grown cannabis. The agreement will bring EFF's lineup of jarred flower, pre-rolls and concentrates onto Cresco's California distribution platform, Continuum, one of the largest full-service distribution businesses in the state.
"We have long admired and supported EFF's focus on environmental stewardship and social responsibility," said David Gacom, Regional President, West Region, at Cresco Labs, in a statement. "Part of our success in expanding our California distribution network has been our ability to offer the highest quality craft flower."
Founded in 2015, EFF focuses on cultivating high-end cannabis and concentrate products while working with smaller farmers to help them navigate the regulatory and economic landscape. EFF brings together connoisseur cannabis member farms to offer a wider strain variety.
Patrick Murphy, Founder and CEO of EFF, added, "Our cultivators and leadership team work incredibly hard to ensure that all EFF products meet the highest quality standards. In our search for a distribution partner, we were looking for one that shared that mindset, Cresco Labs' Continuum emerged as the clear choice."