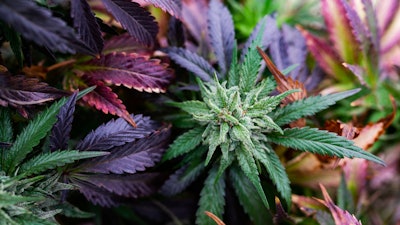 iStock
Digipath, an independent analytical testing laboratory and data analytics firm focused on the cannabis and hemp markets, said it has received approval of its recent validation to test for Aspergillus using free DNA removal. The test, approved by the Association of Official Agricultural Chemists, allows Digipath Labs to determine if the Aspergillus found on cannabis and hemp products is alive.
The integration of PCR (the polymerase chain reaction method used to amplify and detect specific sequences of DNA) into Nevada's consumption safety requirements for cannabis has caused a steep increase in test failure for the cultivation community. The detection of disease-causing Aspergillus has become a significant source of cannabis crop loss, impacting growers' sellable cannabis products. The validation and state approval now allows Digipath to determine whether the Aspergillus found on product is alive or dead.
"Aspergillus is one of the most common industry-wide causes of cannabis product testing failure. Since PCR has become the required method for routine micro testing, one of the major challenges has been the potential detection of DNA from dead Aspergillus cells," stated Criselda Heather, Microbiology and QC Manager, Digipath Labs, Inc. "The Free DNA Removal Solution provides an ideal way to remove the free DNA of dead Aspergillus cells from samples prior to PCR analysis. This ultimately delivers a more accurate depiction of any live Aspergillus DNA present in any given sample of cannabis or hemp. Free DNA Removal prior to PCR can also provide the cultivator with an important tool to determine the efficacy of any mitigation practices for Aspergillus contamination."