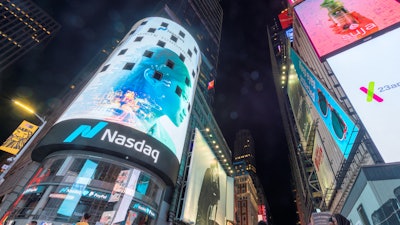 iStock
Bright Green, a cannabis cultivation and research firm, has become one of the first plant-touching companies to begin selling stock on the Nasdaq.
The company this week announced that it expects that trading of its common stock on Nasdaq will commence on May 17, 2022 under the symbol "BGXX."
Bright Green is one of the first companies to gain any traction in the U.S. federally licensed cannabis space after receiving conditional approval based on already agreed terms from the U.S. Drug Enforcement Administration (DEA) to produce federally legal cannabis. The company also has a Memorandum of Agreement (MOA) with the DEA which paves the way toward a Federal Registration for the Bulk Manufacturing of cannabis federal law.
"Unlike state-licensed cannabis companies that engage in commercial sales to consumers, and whose businesses are legal under state law but not federal law, we will operate legally under all applicable laws and be authorized by the federal government to sell cannabis commercially for research and manufacturing purposes, export cannabis for international cannabis research purposes, and sell cannabis to DEA-registered pharmaceutical companies for the production of medical cannabis products and preparations, subject to final registration and licensure with the DEA as set forth in the MOA," the company wrote in an SEC filing. "We plan to focus on the development of cannabis strains and sales of products with high contents of CBN (cannabinol) and CBG (cannabigerol). If and when permitted under federal law, we also plan to sell cannabis-derived CBN and CBG to consumers."
In the U.S., Bright Green intends to sell cannabis to research institutions and to DEA-registered pharmaceutical companies to produce medicinal cannabis or cannabis preparations.
"There is significant potential for revenue from pharmaceutical companies that currently manufacture or desire to manufacture drugs containing cannabis extracts, either on an over-the-counter or on a prescription basis," the company wrote.
Bright Green said it anticipates it will have been able to refine its production methods and products for consistency and quality by the time federal legalization occurs, and will be well-positioned to offer it products directly to consumers.
The company also plans to internationally export cannabis for research purposes.