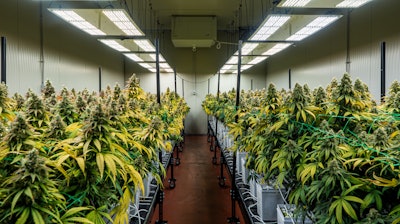 iStock
The Washington State Liquor and Cannabis Board (LCB) is pausing its canopy enforcement protocols. According to Enforcement & Education Division Director Chandra Brady, licensees and stakeholders in the state have been confused over whether or not pathways between plant rows should be included in overall canopy measurement.
Brady told LCB staff that, for the remainder of 2022, any seizure or directive to have a licensee cut down over-canopy plants must be based on a canopy measurement that would be over canopy only if the pathways (or areas between rows) were not included in the calculation.
After receiving input from the industry, Brady reviewed the LCB's current practices. She came to the conclusion that more conversation is needed both at the agency level and with the industry regarding best practices to ensure statewide compliance of cannabis production limits.