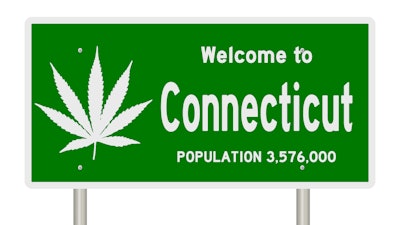 iStock
Connecticut's Department of Consumer Protection (DCP) has invited qualifying social equity applicants to proceed with the next steps in the application review process for cultivators located in a disproportionately impacted area (DIA).
Some 16 applications (see below) were approved by the Social Equity Council after meeting the requirements approved by the general assembly to qualify for the DIA Cultivator license type, which is only available to social equity applicants.
According to DCP Commissioner Michelle Seagull, DCP will now review background checks and grant provisional licenses once the applicants have submitted the required information and related fees. The background check is conducted by a third-party processing company and DCP's review of the applications is expected to take several weeks.
Once the review is complete, the qualifying applicants will pay fees and move forward with the next phase of licensure, including establishing their business in a DIA for operation.
"While there is still a lot of work to be done, we are establishing Connecticut as a leader in addressing the inequities and injustices caused by cannabis prohibition," said Gov. Ned Lamont in a statement. "We are ensuring those communities most harmed have an opportunity to be leaders in this newly regulated industry."
The applicants who were approved include:
The Cannabis Garden LLC
Connecticut Cultivation Solutions, LLC
Connecticut Social Equity, LLC
CT Plant Based Compassionate Care LLC
FFD 149 LLC
The Flower House LLC
FRC Holdings LLC
Impact Initiatives LLC
Insa CT, LLC
MariMed CTP LLC
Nova Farms Connecticut LLC
River Growers CT LLC
Quinnipiac Valley Growth Partners, LLC
Shangri-La Dispensary
Soulstar CT, LLC
The Yard Connecticut LLC
The DIA Cultivator License, established by Section 149 of An Act Concerning Responsible and Equitable Regulation of Adult-Use Cannabis, included a one-time application period of three months. Applicants for this license type were not subject to a lottery process, and there was no limit to the number of DIA Cultivator applicants the Social Equity Council could approve.
The state received 41 applications for the DIA Cultivator license. All applications were evaluated by CohnReznick, the independent firm hired by the Social Equity Council to review applications. CohnReznick made recommendations for approval based on the definition for social equity status established by the legislature. The Social Equity Council approved in January the documents required to be submitted by applicants in order to verify social equity status.
Fees paid by the applicants who receive these licenses will be deposited into the Social Equity Innovation account. The fund is intended to provide access to capital for businesses, technical assistance for the start-up and operation of a business, funding for workforce education, and funding for community investments in DIAs.
A map of the DIAs was approved by the Social Equity Council last year.
Cannabis was approved for adult-use in June 2021. Adult-use cannabis retail sales are anticipated to begin in the state around the end of 2022.