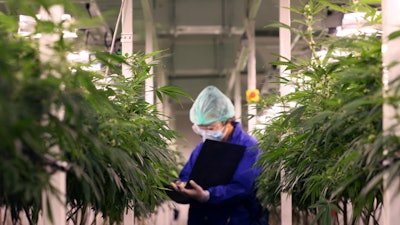 iStock
RS BioTherapeutics, a company focused on the endocannabinoid system (ECS) to research, develop and commercialize interventions to address chronic and acute pulmonary (lung) inflammation-based diseases, is pleased to announce that it has appointed Jeremy Plumb as its Chief Cultivation Officer.
Plumb will play an integral role in the company's plans to develop a biotherapeutics cultivation and manufacturing site in the Cumberland, Maryland area, which could potentially generate 100 high paying jobs within the next five years.
Prior to joining RS BioTherapeutics, Plumb served as the Director of Production Science at Groundworks Industries, one of the largest Oregon-owned and operated cannabis companies, as well as its portfolio brand, Prūf Cultivar, which operates one of the most technologically advanced controlled environment agriculture (CEA) cultivation facilities in North America.
Plumb has also served as a cannabis consultant to Israel medical cannabis researchers and as a cannabis policy advisor for members of the U.S. Congress. He also serves on the Oregon Liquor Control Commission's rule-making advisory committee, is a founding member of Smart Cannabis, and serves on the technical advisory committee of the Resource Innovation Institute. In addition, he is a board member of the MCRC (Multidimensional Cannabis Research Center) based at Kathmandu University and serves as an advisory board member of Node Labs, a botanical tissue culture company based in San Francisco, California.