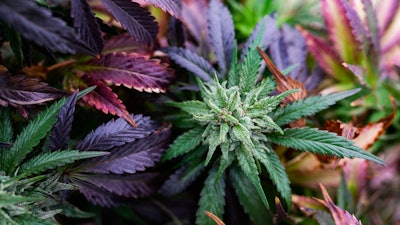 iStock
ScottsMiracle-Gro saw its overall sales sink 26% during the fiscal third quarter due in part to cannabis industry pressure impacting its Hawthorne business.
Hawthorne, which supplies nutrients, lighting and other materials used in the indoor and hydroponic growing segment, reported net sales down 63% from April through June 2022. Quarterly segment sales totaled $154.5 million compared with $421.9 million during the same period last year.
"The lower-than-expected sales in our U.S. Consumer segment, combined with continued pressure on Hawthorne sales due to oversupply issues in the cannabis industry, leave us unsatisfied with our financial results and with higher leverage than we want to maintain," said CEO Jim Hagedorn.
During the company's earnings call, Hagedorn placed some of the blame for the slumping cannabis market on the uneven regulatory landscape.
"As the challenges continue, it is increasingly clear the role public policy has played in fueling the problem. Some states licensed far greater levels of cannabis production than their citizens could consume. The combination of loose regulation and limited enforcement has fueled the illicit market and created a hurdle the legal market is struggling to overcome. We believe we are seeing a reset in the industry right now with some cultivators simply walking away because of the tough business climate," he said, according to a Motley Fool transcript.
ScottsMiracle-Gro said it has considered separating its business segments to avoid cannabis industry volatility from impacting the overall business but decided now's not the time. It also ruled out selling Hawthorne or looking into combining it with another cannabis company.
"The best course of action is to fix the business and wait for the industry to recover," Hagedorn said.