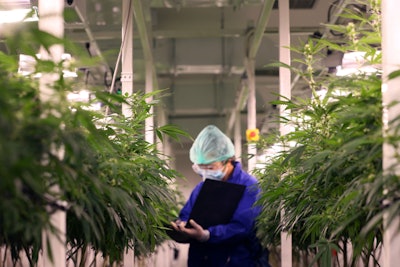 iStock
Sweet Leaf Madison Capital announced the closing of an equipment loan for over $700,000 for Claybourne Co., a California-based cannabis company producing several of the state's most popular flower and pre-roll products.
The loan will be utilized to update the company's indoor cultivation and distribution facility in Perris, California. California's third-largest flower brand by retail sales volume, Claybourne Co. has upgraded and modernized the cultivation facility with new racking equipment, lighting and HVAC technology.
The new racking equipment allows Claybourne to enhance its strict cultivation standards while enabling the company to triple its canopy square footage, while simultaneously reducing production costs.
Based in Southern California's Inland Empire, Claybourne Co. has gained a wide reputation in California as a critically acclaimed, consumer favorite, Southern California-based cannabis breeder, cultivator and retail brand known for its broad line of flower, pre-roll and concentrate products.
Claybourne Co. sells through independent retailers and direct-delivers to California's "pot deserts," where retail is not easily accessible due to local restrictions.