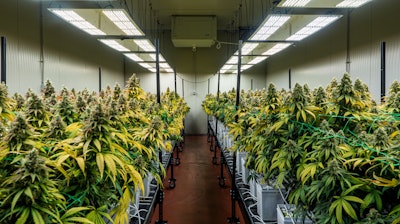 iStock
Cannabis cultivation software provider Trym announced today an integration with Dutchie, the technology platform powering cannabis commerce, to offer advanced functionality to vertically integrated businesses.
Recent price compression across many major cannabis markets has led cannabis operators to focus on optimizing yields and reducing cultivation operational expenses. The Trym and Dutchie partnership allows operators to streamline operations by leveraging cultivation management and precision agriculture functionality of Trym alongside the processing, distribution, and retail functionality of Dutchie POS.
"Dutchie works to solve the biggest problems facing the cannabis industry. As it relates to vertical operators, success starts in cultivation," said Jon Bond, Director of Partnerships at Dutchie. "Our partnership with Trym combines our expertise in cannabis retail technology with Trym's best-in-class cultivation software, providing a critical solution from seed to sale that will bring massive benefits to our customers."
The Trym and Dutchie partnership enables operators to access a suite of software features, as well as integrated hardware solutions. The integration provides a range of functionality from cultivation through to retail, such as:
Team management and customizable task workflows
Crop steering module and wireless sensor platform
Bluetooth scale enabled mobile harvesting
Intuitive and compliant retail capabilities including in-person delivery
Advanced inventory management
Integrated payments