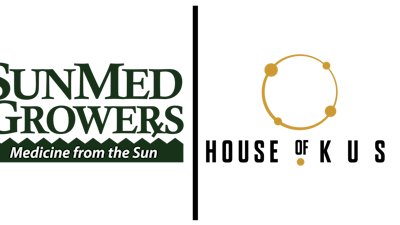 House of Kush
House of Kush today announced the launch of a growing and processing collaboration with Maryland-based SunMed Growers.
HOK is bringing legacy strains and legacy names to the market, including strains like OG Kush and SFV OG.
"We're thrilled to expand the House of Kush legacy brands in Maryland. Their reputation for potent, flavorful, and aromatic cannabis flower — and their commitment to cultivating some of the highest-quality product in the world — is right in line with our mission to deliver the most high-quality, holistic alternative medicine for Maryland patients," said SunMed Growers CEO Jake Van Wingerden.
"The collaboration with SunMed Growers is a great partnership for House of Kush, and we are excited to offer our products for Marylanders," Reggie Harris, CEO of House of Kush, said. "SunMed Growers are the leaders in cultivation and the timing is right, with Maryland voters resoundingly approving adult-use sales."
The partnership comes on the heels of SunMed Growers' launch of SunMed Labs, the company's extraction lab and processing facility, which began delivering its new line of infused and concentrate medical cannabis products to dispensaries across the state at the end of 2021.
In January of 2022, SunMed Growers completed an $18 million expansion that tripled its greenhouse facility to 250,000 square feet, making it the largest medical cannabis facility in the state and one of the only that utilizes natural sunlight for plant cultivation.