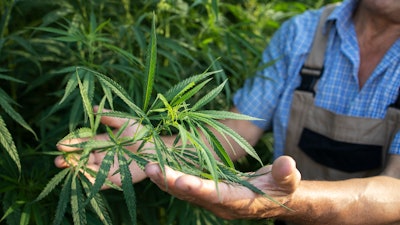 iStock
New York will host its first Cannabis Growers Showcase this week.
The state's Office of Cannabis Management announced that the first cannabis farmers market will take place Thursday August, 10 in New Paltz in upstate New York. The showcase, which will be open every Thursday, Friday and Saturday until year end, will give New Yorkers a chance to meet local cannabis growers and processors.
The Cannabis Growers Showcase initiative was designed to allow licensed cannabis growers and processors to set up shop at events where consumers can legally purchase cannabis products.
Licensed Adult-Use Conditional Cultivators (AUCC), Adult-Use Conditional Processors (AUCP), and Conditional Adult-Use Retail Dispensary (CAURD) who have been approved for licensed activities by the Office of Cannabis Management can participate in a CGS.
New York rules allow for a CGS to take place in various locations, including standalone, temporary retail locations; licensed retail dispensary locations; licensed conditional cultivator or processor locations; or other approved event locations.