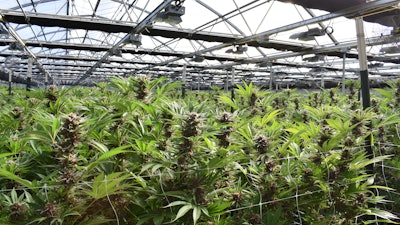 iStock
SNDL announced additional optimizations of its facility footprint to enhance the competitiveness and profitability of its cannabis operations segment. The company will consolidate all cultivation activities at its Atholville, New Brunswick Facility following the centralization of SNDL's manufacturing, processing and production operations to Kelowna, British Columbia.
"In the past year, we've transformed our facility footprint with a clear goal of achieving profitability in our Cannabis Operations by 2024," said Tyler Robson, SNDL's President, Cannabis. "As a result, we have taken the difficult but necessary steps to simplify operations throughout our business, which includes the closure of our Olds, Alberta facility. Through our facility reorganization, we expect to capture increased margins from more sustainable fixed operating costs and leverage strategic procurement opportunities to achieve material cost reductions. This initiative reinforces SNDL's commitment to long-term sustainable cash flow through streamlined manufacturing operations and reduced reliance on high-cost cultivation, ensuring we deliver on both our customer and shareholder promise."
SNDL expects optimizing its facility footprint to result in over $10 million in annual savings from its cannabis operations segment through a reduction in fixed overhead, power costs, and labor efficiencies. These cost savings are in addition to the previously announced $18.2 million of annualized cost savings since the acquisition of The Valens Company Inc. on January 17, 2023. In connection with the closing of the Olds facility, the company expects to record any related non-cash impairment charges during the fourth quarter of 2023.
The Atholville Facility will continue to focus on cultivation, research and development, and supply chain efficiencies with an aim to realize additional cost savings while ensuring no disruptions to the availability of SNDL's current product portfolio. In line with this strategic transition, SNDL expects to expand its operations in Atholville, creating potential employment opportunities in the area.