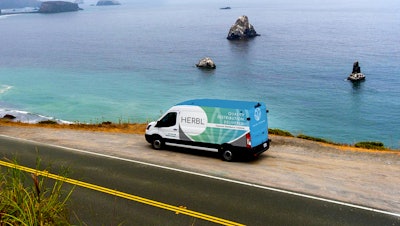 HERBL
HERBL, a California cannabis supply chain company, yesterday announced three new exclusive distribution partnerships as well as new delivery options.
HERBL will now distribute the entire Friendly Farms product line. Among products available through HERBL are live resin cartridges, cured resin cartridges, premium flower and edibles.
HERBL also partnered with OASIS to distribute its all-natural cannabis edibles and Ciencia Labs' Quell brand to supply tinctures and gummies formulated with CBD, CBG and THC. The company hopes to unveil additional partnerships in the coming months.
The company's new delivery options provide retailers the opportunity to receive products within 48 hours of order placement or opt for fixed weekly scheduled deliveries. The new model accommodates for flexibility in the delivery timeline and allows clients to adjust or change orders as needed.
HERBL's retail solutions department continues to collect feedback from retail partners to build out new capabilities. From assortment strategy and inventory management to in-store merchandising at dispensaries, HERBL's capabilities are built with retailers in mind and developed to help increase inventory productivity while ensuring a balanced mix of products.
Since HERBL's acquisition of Blackbird in June 2021, the team has focused on building tech capabilities as well as additional infrastructure for retail support.