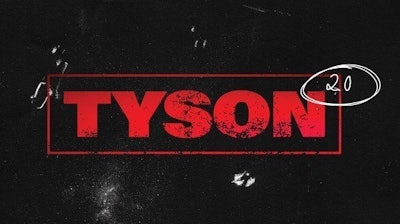 Tyson 2.0
Mike Tyson's cannabis company, Tyson 2.0, has acquired a majority stake in Ric Flair Drip, Inc., a business entity owned by styling and profiling professional wrestler, Ric Flair.
With the acquisition, Tyson 2.0 plans to add a second celebrity cannabis line to its portfolio.
Tyson 2.0 will assume control of Ric Flair's trademarks and intellectual properties to launch cannabis flower and edible products under the Ric Flair brand name.
Launched in October 2021, Tyson 2.0 was co-founded by Mike Tyson as chief brand officer and Chad Bronstein as chairman, and led by Adam Wilks, CEO. The company partners with cannabis retailers and multi-state operators to provide a suite of products designed to reach consumers in legal markets.
In a statement, Ric Flair said, "Thanks to Mike Tyson and Tyson 2.0, I've become a true cannabis advocate and enthusiast. I am thrilled to partner with a long time friend and fellow warrior whom I greatly admire and respect ... There are a lot of synergies between me and Mike - we've both had many ups and downs, but we keep going at life. With Mike's passion for cannabis, Chad and Adam's industry knowledge, I look forward to creating cannabis products that will appeal to my national fanbase. Tyson 2.0 products make me go 'WOOOOO!', and soon my fans everywhere can get in the Ric Flair state of mind – limousine riding, jet-flying, feeling good, and 'WOOOOO!'"
Through licensing, cultivation and agreements, Tyson 2.0 products are available in California, Colorado, Massachusetts, Michigan and Nevada, with plans for further expansion.
According to Bronstein, the new cannabis products will feature flower strains named after Flair's iconic sayings, like "limousine riding" and "jet-flying."
Tyson 2.0 plans to bring more celebrity brands to market in the coming months.