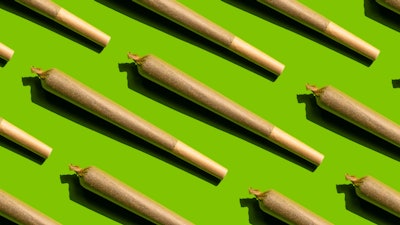 iStock
The Cannabis Control Commission (Commission) announced adult-use marijuana establishments in Massachusetts surpassed $3 billion in gross sales, according to the information that licensees report in the state's mandatory seed-to-sale tracking system and is publicly available through the Commission's Open Data Platform.
Aggregate data recorded in Metrc by 216 Marijuana Retailers and 11 delivery businesses operating statewide showed that on May 14, $3,001,846,490 in gross sales had been generated since the first two adult-use retail stores on the East Coast opened for business on November 20, 2018.
"These sales figures illustrate the steady growth Massachusetts residents expected when they voted to legalize adult-use cannabis in 2016, and the Commission was appointed in 2017," Commission Executive Director Shawn Collins said. "I'm proud our staff continue to work diligently to ensure applicants move through our licensing process efficiently, Marijuana Establishments operate within a safe, accessible, and effective regulated market, and our work to ensure equity in the industry and the agency remains front and center."
This milestone comes just eight months after the agency reported marijuana establishments surpassed $2 billion in gross sales on August 31, 2021. Since then, 54 more Marijuana Retailers have opened for business across the Commonwealth, in addition to five more marijuana couriers. Currently, one microbusiness with a delivery endorsement, seven marijuana delivery couriers, and three marijuana delivery operators are operating in Massachusetts. A breakdown of each delivery license type, all of which are currently exclusively available to license applicants that are certified economic empowerment applicants and social equity program participants, is available by visiting the frequently asked questions page at MassCannabisControl.com. Notably, the state's first marijuana delivery operator commenced operations April 1, which began the three-year exclusivity period. For the safety of drivers, specific delivery sales data is currently not available to the public.
Toward surpassing $3 billion in adult-use sales, marijuana establishments generated a total of $5,986,186 on April 20, a day of recognition for cannabis enthusiasts. This significantly surpassed sales generated on "4/20" in previous years, with Marijuana Establishments generating $4,224,883 in 2021, and $1,427,376 in 2019. No sales occurred in 2020 due to the mandated closure of Marijuana Retailers in response to the COVID-19 public health emergency.
Another industry record, 194 marijuana retailers generated a total of $1,331,246,109 in 2021, which was the first time Massachusetts' regulated cannabis industry surpassed $1 billion in gross sales in a single calendar year.