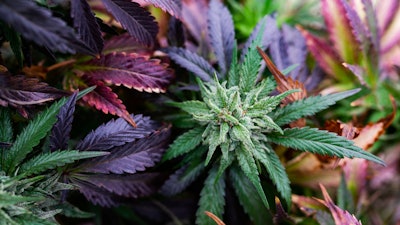 iStock
Cresco Labs, a vertically integrated, multi-state operator and one of the largest U.S. wholesalers of branded cannabis products, saw a significant increase in revenue and adjusted earnings during the first quarter.
The company reported $214 million in quarterly revenue, up 20% year-over-year, and adjusted EBITDA of $51 million, up 45% year-over-year. Cresco's wholesale revenue totaled $95 million, which the company said was good enough to maintain its position as the top seller of branded cannabis products in U.S. Its retail revenue increased 44% year-over-year to $119 million, or $2.5 million per average store open in the quarter.
"We understand that an emerging industry's growth trajectory is rarely linear, especially a highly regulated industry with a fragmented state-by-state structure, conflicting federal and state laws, and the addition of general macro pressures. Notwithstanding, we continue to execute with a clear and focused strategy to obtain market leadership with a portfolio of cannabis brands consumers love and a plan to get them on as many shelves as possible. The strategy remains constant, and the Columbia Care acquisition announced in the quarter simply fits these stated priorities hand-in-glove. We are pairing the best consumer brands with a broad, deep and strategic footprint," said Charles Bachtell, co-founder and CEO of Cresco Labs.
During the quarter, Cresco opened four new retail stores, three in Florida and one in Pennsylvania, which brought the company's total retail footprint up to 50. It also launched new brands in Florida including High Supply, Good News, Remedi and Sunnyside Chews.
Cresco is currently in the process of acquiring Columbia Care and this week announced it had passed the federal HSR review process. Bachtell said his company doesn't expect state regulatory approvals will be an issue for closing the transaction.