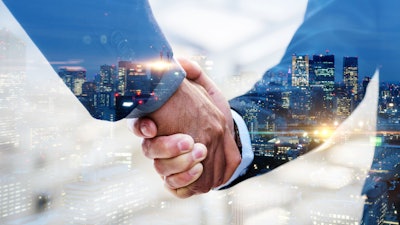 iStock
Verus International, a food and hemp-based products company, has entered into a joint venture (JV) with Flörd, a maker of rare cannabinoids. Under the terms of the JV, Verus will gain exclusive distribution rights and will be a 50% partner in the sale of Flörd products in the United States. The current plan is to roll out various Flörd cannabinoid-based SKUs over the next several months, with a goal to reach $3 million in sales by year end.
"I am excited to team with Flörd to bring revenue growth back to Verus," said Verus CEO Andy Dhruv. "The timing of this launch could not be better, as the rules governing these classes of products were recently relaxed, creating considerable excitement among retailers in this space. This is a true JV in the sense that both companies will bring their core strengths to the business – with Flörd providing the finished products and Verus managing distribution. Most importantly, we are coming to market with high margin, high demand SKUs at the right time to benefit from improved market trends."
Dhruv called the announcement a substantive change in the strategic model and said his company plans to use its distribution network to create partnerships where its partners assume greater responsibility for the kind of capital-intensive business functions that previously derailed Verus in its pursuit of end-to-end product development.
"Instead, we will concentrate on the distribution of high margin, market-ready products where the margins leave plenty of room for both members of the JV – and we will run a very lean operation that gives us the ability to return to profitability earlier in the sales cycle. It is important to note that this is not a low-margin distribution model, but should be considered a hybrid-distribution strategy where we participate in JV returns as an equal partner. That will take some time to develop, but it does give the company a fighting chance to rebuild shareholder value, which was always my goal from the beginning," he said.