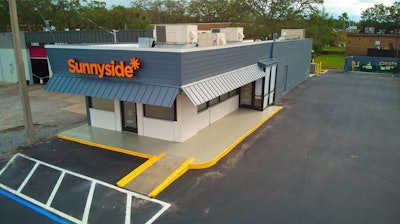 Cresco Labs
Cresco Labs announced today the opening of its second dispensary in Orlando, Florida, located at 6690 W Colonial Dr. The new location is Cresco's 21st store to open in the Sunshine State and 55th nationwide.
"As we see one of the country's largest medical programs continue to expand to nearly 770,000 qualified patients, we're focused on growing our retail footprint in Florida to bring greater access to our branded products," said Charlie Bachtell, CEO and Co-founder of Cresco Labs. "We're excited to serve new and current patients in Orlando and nearby communities in Orange County through our second store where they can find the same quality, trusted cannabis products enjoyed by our patients throughout the state."
Sunnyside W Orlando resides on State Road 50 along W Colonial Drive which travels from downtown Orlando to neighboring communities of Pine Hills, Ocoee, Winter Garden and Oakland. Cresco has another store in Fern Park.