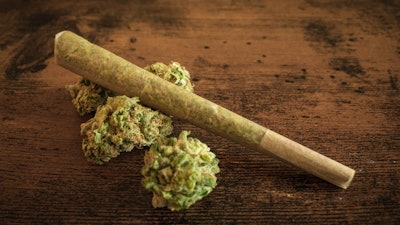 iStock
Pervasip CEO German Burtscher issued the following letter to Pervasip's shareholders:
Dear Shareholders,
We achieved several important accomplishments during 2022 despite significant turmoil in the regional and national cannabis markets, material economic pressures, and political uncertainty. Our key accomplishments included:
We continued rationalizing our business, cutting expenses, shedding underperforming assets, and upgrading the infrastructure that our independent cultivators utilize, leading to increased yields and reduced production costs by 20%, a material change to cost of goods.
We expanded our management team, launched an exciting new brand, and expanded the Artizen premium brand collection in Washington with craft flower and related products.
We developed strategic relationships to diversify into the regional concentrates market and negotiated to acquire assets capable of adding $12 million in annualized revenue in Washington by the end of next year.
We identified a series of exciting expansion opportunities, including licensed wholesale and retail operations that we hope to acquire to establish ourselves as a vertically integrated multi-state operator ("MSO").
The last point is especially important. While the local Washington market presents compelling opportunities for the acquisition and roll-up of wholesale flower, concentrate, and other related production assets by our independent cultivators, the regulatory environment in Washington prevents vertical integration into retail assets. That limitation is a significant constraint on growth since our independent cultivators cannot acquire dispensary assets to internalize retail revenues that are typically about three times wholesale receipts. Stated differently, we could be generating about three times our current revenues, or about $46 to $52 million, if our existing footprint was in another state. Thus, diversification has been and remains a key strategic focus for us – both within Washington by expanding our offerings and exploiting compliant acquisition opportunities, and in valuable emerging cannabis markets by replicating our proven formula for success in new U.S. and Canadian geographies.
We previously commenced execution of a plan to position Pervasip to capitalize on our progress and plans moving forward, including by gearing up for a name change and engaging investment bankers and other advisors to evaluate the best approach to achieve our local and national strategic plan in a challenging cannabis climate while delivering significant value to our shareholders.
In doing so, and in conjunction with our announced and other acquisition plans, we are finalizing some material structural changes that will simultaneously eliminate dilution from Pervasip's historical debts and position us to complete acquisitions and raise capital on fair terms with fixed prices that do not put pressure on our stock. To prevent harmful speculation, our planned changes will involve a series of related transactions that will not include a reverse split. We will provide more information about our intentions in January of 2023, however, suffice it to say that we do not believe that our current market price accurately reflects the intrinsic value of our business and brands, and we are committed to addressing that circumstance as soon as possible during the first half of next year.
The timing of these changes is important. The valuations and fates of MSOs and other participants in the cannabis industry have vacillated in several waves since state legalization commenced. We believe that increased legalization is inevitable in time, both at the federal level and in the form of relaxed regulatory restrictions on vertical integration in Washington. Preparing ourselves for that day is an important aspect of our long-term plans, including by expanding our Artizen and other brands and establishing and building on our footprint in valuable new geographies. Doing so will start in the first half of next year as we structure our existing and planned new assets into a strategic platform for building tremendous shareholder value.