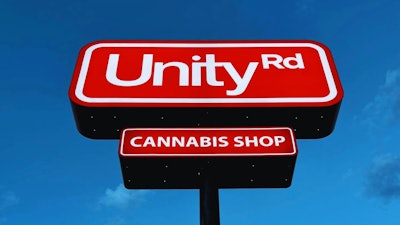 Item 9 Labs
Item 9 Labs—a vertically integrated U.S. cannabis franchisor and operator—announced today that its dispensary franchise, Unity Rd., is expanding its footprint with a new store in Franklin Township in Somerset County, N.J. This marks the fourth U.S. state for the cannabis retail brand, and it is anticipated to be the first location to open on the East Coast.
The local Unity Rd. shop owner, Dishen Patel, received approval from the state of New Jersey and municipality of Franklin Township in Somerset County for a recreational business license. This approval is among the first licenses the state has awarded, outside of existing medicinal cannabis businesses that were converted after the recreational sale of cannabis was legalized in New Jersey. The entrepreneur has deep experience in private equity investing in consumer-driven brands, including several restaurant concepts with a franchise infrastructure.
The company signed a licensing agreement with Patel as a vendor contractor, stating that Item 9 Labs Corp. will provide him with consulting services across real estate, licensing, compliance, operations, product procurement and marketing, among others. The Company's Unity Rd. team is aiding him through every step of the process of opening his cannabis retail store, setting him up to confidently operate a compliant cannabis business in his local community.