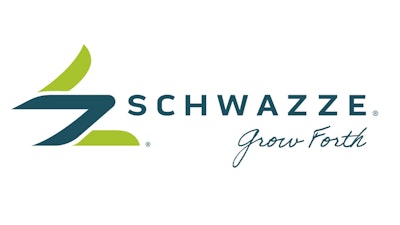 Medicine Man Technologies, operating as Schwazze, a vertically-integrated, multi-state cannabis operator, has opened its 40th dispensary across Colorado and New Mexico.
Also, last week the company closed the transaction to acquire certain assets of Lightshade Labs LLC. The transaction includes the adult-use Lightshade dispensaries located at 503 Havana St. in Aurora, as well as 2215 E. Mississippi Ave. in Denver. Schwazze paid some $2.75 million in cash for the assets.
On December 15, 2022, Schwazze's New Mexico retail banner, R.Greenleaf, opened a new adult-use dispensary, the company's fifth in 90 days. The newest location at 110 Yale Blvd SE in Albuquerque officially opened its doors last week.
The R.Greenleaf Yale store opening continues the deliberate expansion throughout the state of New Mexico. This brings R.Greenleaf's total number of New Mexico retail dispensaries to 15. All locations serve the needs of medical patients as well as recreational adult-use consumers.
R.Greenleaf Yale will offer introductory pricing on flower, edibles, and vapes. Enrollment in the Gratify Rewards customer loyalty program is already open.
Since April 2020, Schwazze has acquired, opened or announced the planned acquisition of 40 cannabis retail dispensaries as well as seven cultivation facilities and two manufacturing plants in Colorado and New Mexico. In May 2021, Schwazze announced its biosciences division and in August 2021 it commenced home delivery services in Colorado.