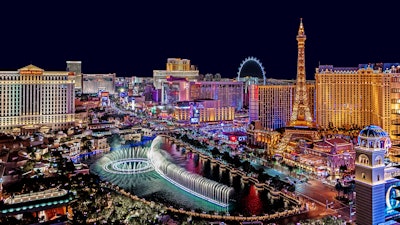 iStock
Open while undergoing a multi-million-dollar renovation, the Artisan Hotel Boutique is changing into The Lexi – Elevations Hotels and Resorts new 64 room hotel that will be one of the first in Las Vegas to embrace the idea of cannabis-friendly hospitality.
The Lexi will feature all new guest rooms, including an entire fourth floor that will be designated cannabis-friendly. While recognizing and normalizing the idea of cannabis in travel, The Lexi is set on creating a premium hospitality concept, an inspired culinary and cocktail program, and launching a spring/summer pool party season. Additionally, The Lexi will ultimately offer a membership initiative that is part of Elevation Hotels & Resorts proprietary program, Elevations Nation; a membership program for individuals with a wanderlust mindset, cannabis enthusiasm, and taste for new experiences.
The Lexi will also be home to a new Cajun inspired steakhouse helmed by Executive Chef Jordan Savell (Hell's Kitchen, Season 19), the Artisan Bar & Lounge and The Lexi Pool. Additionally, The Lexi has created a new grand lobby that is highlighted by its towering ceilings, an indoor water feature, a new walk-up cafe, cocktail service and live music and intimate entertainment concepts.