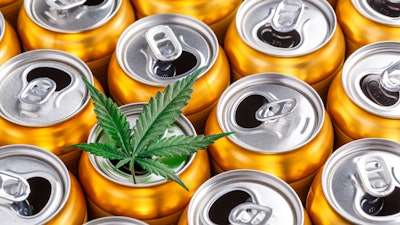 iStock
Fair State Brewing Cooperative launched Minnesota's first cannabis fulfillment and co-packing house and distribution center exclusively for hemp-derived beverages. Named after Fair State's cannabis beverage line, Chill State Collective offers co-packing, storing, distribution and endorsement to assist other top-tier cannabeverage brands in Minnesota.
While Fair State Brewing Cooperative is Minnesota's first and largest beer cooperative, launching Chill State Collective involves creating a new model for cannabeverage distribution in the state. Cannabeverage distribution involves different vendors, stores, licenses and rules than beer distribution. In addition to Chill State's own hemp-derived THC beverage, six quality beverage brands signed onto the cooperative partnership with Chill State Collective, including Happi, Plift, Bent Paddle, FIND WUNDER, Offfield and Cann. The like-minded partners are all committed to the philosophy and goal of making Minnesota's emerging cannabis market a success.
Chill State Collective's launch comes only six months after Minnesota's legalization of THC edibles and infused beverage purchases in July 2022. Since then, many craft breweries and brands have launched cannabis beverages. Cannabeverages are currently available for purchase at various stores, bars and restaurants to anyone 21 and older throughout the state.
Along with the launch of the cannabis beverage distribution center, Chill State is launching its second cannabis beverage: Pineapple Express. The original Chill State beverage includes King Louis and Grapefruit Kush terpene flavors. Chill State's cannabis beverages are recognizable for highlighting flavors from terpenes, which are hyper-potent plant-derived aroma compounds. Both beverages are light and refreshing with zero calories, added sugar, or artificial sweeteners.