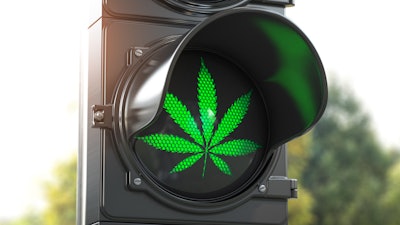 iStock
The Illinois Department of Agriculture issued 33 Transporter licenses, successfully closing the 2022 application pool.
These licenses are in addition to the 88 Craft Grow licenses and 54 Infuser licenses already issued to date and brings the total of licensed transporters in the state to 222. 85% of all new licenses under the CRTA are equity by ownership.
"My administration remains committed to building the most equitable and economically prosperous cannabis industry in the nation," said Governor JB Pritzker. "Since I signed the Cannabis Regulation and Tax Act into law in 2019, we've issued hundreds of licenses for craft growers, transporters, and dispensaries—a majority of which are social equity applicants. And today, I couldn't be happier to announce that the IDOA has issued an additional 33 transporter licenses—creating more good-paying jobs and setting the stage for a flourishing cannabis industry."
"The Department is pleased to see this industry continue to grow" said Department of Agriculture Director, Jerry Costello. "They join the hundreds of Department licensees from the last two years in building the foundation of the legal cannabis industry in Illinois, and together have generated nearly 5,000 good-paying jobs. Our team remains highly focused on its core mission of developing a well-regulated and equitable industry."
Transporter licensees transport cannabis and cannabis-infused products on behalf of other Illinois cannabis business establishments, but not directly to consumers. For example, a craft grower would utilize a transport licensee to deliver product to a dispensary.